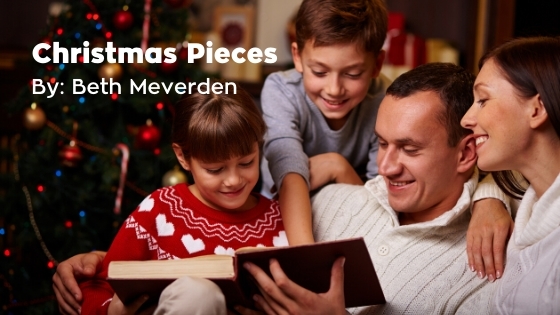 Christmas can become a whirlwind of concerts, big family gatherings, and last-minute gift preparations. We can let all the different moments and pieces of Christmas turn into chaos like a sticky, messy Gingerbread house that is mushed together instead of carefully crafted and built piece by piece. When we rush through all the activities and preparations, we can miss special moments with our spouses, children, extended family and friends.
There are so many special things you can do to celebrate Christmas, but, like everything, we need to choose the best over the good. It is wise to plan your Christmas season like you plan the rest of your year… choosing activities that bring your family closer together and helping each of them focus on Jesus, the reason Christmas is even celebrated.
There are many fun Christmas movies, but make an effort to prioritize movies that remind your children of the birth of Christ and the Gift He is to them and to the world. A mixture of "Jesus loves us" reminder movies and movies that bring joy and laughter is a good thing, but if you only have time for one movie…make it a "Jesus loves us" movie!
There are limitless gifts you can give your children for Christmas. Make sure you tune into the desires they have that will help them grow and learn and not only entertain for a few minutes. When we give thoughtful gifts, our spouses and children know we listen to them and that what they want matters to us.
There are countless performances you can go to, ways you can serve others, neighbors you can make cookie plates for, and Christmas light exhibits. But these things will always be there in our current culture, your children will only be this age for this year. Be intentional this Christmas season with each piece you choose for your family's calendar and time. Each Christmas piece you choose can become a
trinket that is added to the junk drawer or a treasure to be pondered and remembered.
We hope you use the new Awaiting the Arrival advent resource from Family Time Training to help you prioritize family time this season. Even in using this resource, choose the best options for your very own family and for this season in your lives. You can use it differently every year, but we hope it is a blessing to you this year that is a treasure for you and your children!
But Mary treasured up all these things and pondered them in her heart. Luke 2:19
What are you most looking forward to doing as a family this Christmas season? What is each of your
children's favorite part of celebrating Christmas?